So I know it's been a long time since I promised this blog, but here it is! My review of Marie Claire's Inspire and Mentor evening of Getting into Beauty with Liz Earle...
It was Wednesday the 11th of May and I woke up feeling rough. After eating a 'bad prawn' a couple of nights before I was absolutely gutted thinking I wouldn't make it. I had originally planned to get the 11.50am train to London even though the event didn't actually start until 6.30pm, but this was because I know my skill levels in terms of navigating areas I'm not familiar with and didn't want to get so lost that I might miss the whole thing. And I'd planned to mooch the shops for a little while too! However, due to my food poisoning, I was vomiting at that time and had to lie in bed for a couple of hours to prevent myself from keeling right over. Not the best way to feel on a day when you are hoping to meet a potential future employer. But, you know, I'm a trooper and managed somehow to yank myself out of bed, crawl over to the mirror and begin applying a face of make-up. Due to my sickly pallor I realised it was best to go all out with the bronzer to make myself appear a little less of a corpse.
Having missed my morning train, I shelled out nearly £25 for a new ticket and managed to catch a train at around 3.00pm. I slept on the journey and when I arrived in Euston I felt much better, success! So the event was to take place at the Charlotte Street Hotel located quite near to Goodge Street station. This actually ended up being a million times easier for me to find than I imagined as Goodge Street and Euston are just a couple of stops away from one another on my most highly frequented line, the Northern line. I arrived nearly an hour early, so I went and bought a Coke in KFC. Classy, I know.
The hotel was absolutely beautiful. I thought it was a restaurant upon arrival as there were tables located outside the front of the hotel under a canopy, but I soon realised that this was due to the expensive hotel bar being located close to the front of the building... this meant that cool City Slicker Londoners could sit outside with champers in hand reminding me how cool it looks to smoke... (not that I ever would.) The hotel reminded me a little of a members only club which I was fortunate enough to visit for my aunt's birthday last year, in that it was full of plush sofas in homely yet luxurious and expensive looking lounges. The corridors and staircases were narrow, yet were carpeted thick and were surrounded by autumn-coloured walls making the whole atmosphere very warm and comfortable.
Heading down to the basement where the event was to take place I spotted a group of ladies of all ages dressed to impress in a vast array of different styles. There was one girl with a face painted with Burlesque style make-up, whilst another wore a long cotton maxi dress with a denim jacket. Then I spotted a younger girl perhaps just a little older than me wearing bright pink jeans with a vivid blue cardigan (clearly no stranger to the colour-blocking trend) and an older lady with a mid-length summer dress in black and white. I loved how different everyone looked and I immediately felt like I'd make the right decision in staying true to my own personal style (I had chosen a pair of high-waisted, rust-coloured, peg-leg trousers and a cream crop-top with a terracotta number printed on the front.)
After a few minutes of waiting outside the room, our names were ticked off a guest list and we entered the reception room where there was champagne, orange juice, red, white and rose wine and water waiting in glasses for us and a table of snacky nibbles for us to pick at while we mingled with one another. This went on for about half an hour which was great as I was able to chat with a couple of other girls who were also interested in working in magazines. We compared our experience so far and swapped numbers before being led into a very modern lecture theatre style cinema room.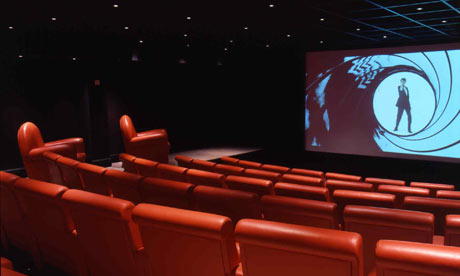 And it was then, as I sank into one of the poofy orange-leather chairs that I saw her: Liz Earle. Please see my blog entitled Marie Claire Inspire and Mentor Part 1 if you don't know who she is, but you really should as she is an absolute legend!
The best things that Liz Earle taught me which I will remember for life are:
1) Crawl, walk, run – never rush into something, even though you may be excited make sure you plan for every eventuality then it stands a better chance of being as perfect as you want it to be!
2) If you enjoy what you do, you'll never see your job as 'work'.
3) Choose a business partner with a different skill-set to your own, because if you just double up then you are going to miss vital areas in which you could excel.
So the lecture was set up almost as an interview with Helen Russell the Digital Editor of Marie Claire posing questions and Liz Earle using these as I kind of prompt for her to tell her story and offer us some advice. Despite the Q and A-based technique, the interview style adopted by Helen was very relaxed which meant that Liz seemed to feel comfortable enough to crack a few jokes and the whole atmosphere was very warm with both women smiling from ear to ear throughout! I literally loved it! How often to you get to sit in on a chat between two of your biggest role models, whilst learning from their experiences? Well, hopefully more often if the success of the Inspire and Mentor campaign so far is anything to go by!
And then there was the goodie bag... Oooh this was amazing! So as we took our seats, we each had a Marie Claire canvas bag bursting open with the good quality products which I have been using ever since. What was inside? – I hear you ask. Well, naturally we got a copy of the June issue of Marie Claire complete with the free gift of a Body Shop Body Butter (I got mine in the mango flavour which is so sweet and delicious I actually want to lick my skin once it's on!) I subscribe to Marie Claire, so usually this wouldn't have been a great free gift to me, but unfortunately the night before attending the event, an absolute clod went and spilt a can of Pepsi all over my copy before I had chance to read it, so the free mag was more than welcome to me.
Next I realised that there was a big paper bag with the Liz Earle logo plastered across it... could it be that Liz Earle had given us some samples? No. Not sample. But FULL-SIZED PRODUCTS!!! Yes, that's right. I received a Liz Earle Cleanse and Polish Hot Cloth Cleanser Starter Kit (which usually retails at £13.25), Liz Earle Instant Boost Skin Tonic (£11.75) and the Liz Earle Superskin Moisturiser (which can be bought for a whopping £33.20 but is totally worth it!) I couldn't believe she had been so generous to have literally given us not only £58.20 worth of free products but also her time and experience for just a £35 entrance fee. Honestly, she is so generous and it will be totally worth it for her as since starting these products a couple of weeks ago, already I can't imagine life without them. Look out for a review on the Liz Earle brand coming soon! Please take my word for it and purchase these items at www.uk.lizearle.com and I promise you won't be sorry. I'm actually going to go one step further on that and say if you are in any doubt about this brand just look at these photos of Liz herself... she is in her late forties, works under the stress of running her own international business AND has a family and yet her skin is flawless. She literally has the best most glowingly beautiful, luminescent, bright skin I have ever seen. She is her brand's greatest advert in my opinion.
Also, if you are interested, she was wearing Shimmer Brick by Bobbi Brown on her cheeks. I know this because I asked. I simply couldn't resist enquiring about the warm rosiness on her apples which just screamed 'Youth' to me. Seriously, this woman is a goddess.
So at the end of the lecture I made a move – I had a train to catch home – but not before having a bit of a chinwag with the lovely Helen Russell. This woman has such an inspiring energy and made me feel like I was the first person to ever ask about working in magazines. I found she was really attentive, interested in me and eager to share her knowledge... I don't wish to speak too soon, but we discussed the possibility of work experience with the Marie Claire Digital team and she is expecting to receive my CV any day now (once my exams are over I'm going to send it to Neil Robinson the Media Digital Director at IPC... he came and did a talk about getting into the publishing industry at my university in March and we have stayed in contact since. He suggested sending my CV to him first then he would forward it on for me and Helen seemed to support this suggestion.)
In all Getting into Beauty with Liz Earle was a fantastic experience and I commend her for being involved in a campaign as positive and influential as Marie Claire's Inspire and Mentor. It's not often that I, as a poor student, will turn around and say, 'That was totally worth the money', but you know what? If Liz Earle did another one of these events, I'd be prepared to pay double because it was just that good!
Keep your eyes peeled for Part 3 of this series which will be a similar report to this but on the topic of Getting into Business with Carole White Co-Founder of Premier Model Management.
If you do just one thing today, check out the campaign at www.marieclaire.co.uk.
gabriellasofia