I recently mentioned in a blog post that I'm heading to the United States with G Adventures for between four and five weeks. I'm going to be flying out to Los Angeles on the 21st of June and won't be flying back until the 27th of July so I have to fill that time with lots of fun things! My G Adventures tour begins in San Francisco on the 30th of June and lasts until the 22nd of July traveling across the country hitting up big cities and national parks alike. So as you can see, I have about a week either side of my tour, one in Los Angeles (some of which time I'll be traveling to San Francisco in time for the tour) and one in New York city where my uncle is currently living so I hope to share some time with him there! I'll probably do a post about the things I'd like to do either side of my tour. HOWEVER, this post is all about my actual Coast-to-Coast Road Trip Eastbound itinerary, so check out what I'll be doing...
30th June 2012
5.00pm Arrive at Best Value Inn
505 O'Farrell Street
For G-Adventures Tour!
1st July 2012
Day 2 San Francisco/Yosemite NP (L,D)
2nd July 2012
Day 3 Yosemite NP (B,L,D)
3rd July 2012
Day 4 Yosemite NP/Bishop (B,L,D)
4 hours and 30 minutes travelling
4th July 2012
Day 5 Death Valley NP/Las Vegas (B,L)
7 hours and 30 minutes travelling
5th July 2012
6th July 2012
Day 7 Las Vegas/Grand Canyon NP (L,D)
7th July 2012
Day 8 Grand Canyon NP/Monument Valley (B,L)
3 hours and 30 minutes travelling
8th July 2012
3 hours 30 minutes travelling
Day 9 Monument Valley/Mesa Verde NP
9th July 2012
Day 10 Taos/Santa Fe (B,L,D)
10th July 2012
11th July 2012
6 hours 30 minutes travelling
12th July 2012
Day 13 Fort Stockton/San Antonio (B,L,D)
7 hours 30 minutes travelling
13th July 2012
3 hours 30 minutes travelling
14th July 2012
3 hours 30 minutes travelling
Day 15 Lafayette/New Orleans (B)
15th July 2012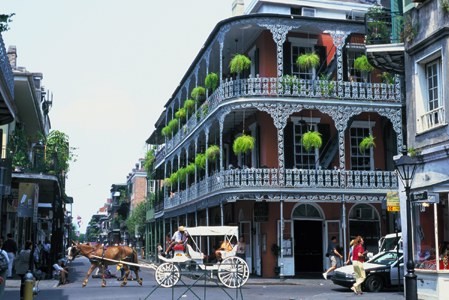 16th July 2012
6 hours 30 minutes travelling
17th July 2012
Day 18 Memphis/Nashville (B,L,D)
3 hours 30 minutes travelling
18th July 2012
Day 19 Wytheville (B,L,D)
19th July 2012
Day 20 Shenandoah NP/Washington DC (B,L,D)
5 hours 30 minutes travelling
20th July 2012
21st July 2012
Day 22 Philadelphia/New York City at
Manhattan Hostel at 891 Amsterdam Ave (at West 103rd St) New York
22nd July 2012
As you can see, I am going to be spending A LOT of time traveling in the mini bus which G Adventures are using to transport us from one destination to the next, however, I don't mind because the views are supposed to be amazing AND the mini bus has wifi also, so I should hopefully be able to blog my experiences. I think I'm most excited about the Grand Canyon, Las Vegas (as it will be the 4th of July!!!), Yosemite, New Orleans, Nashville and Memphis. These are places where I may never get to go again, so I'm really excited and eager to make the most of my time.
I booked the tour through STA travel and I have paid for the tour, my flights, and my insurance all by myself with savings from my past three years of university loan. HOWEVER, STA did give me 15% off my tour, £100 off my flights with British Airways and £50 off my travel insurance as I mentioned that I hope to blog about my summer and inquired about any discounts they may possibly be able to offer. The lady at my local STA, Dawn, was absolutely lovely and more helpful than probably anyone else I know. In fact, she even calls me every now and then to make sure I'm as organised as I should be (organizing my accommodation pre and post tour, applying for my ESTA form which is necessary to enter the USA, booking my Greyhound bus and more) and I almost feel like I speak to her as often as I speak to my friends.
If you guys are crazy, book an outrageous long tour across America like me! Haha. And if not, I'll try and blog often enough that you can live vicariously through me. Expect posts about packing my backpack, planning my weeks in Los Angeles and New York, writing up wish-lists of the beauty bits I'm going to try and buy while I'm away. I'm actually not planning on buying many clothes this year, as I won't have much suitcase space, but lipsticks and eye shadows and blushers and... ahh you know the deal!
Are you going away this summer? Have you ever been backpacking? Is there anything I ought to know?