So today I'm writing a review I've been excited about for a while... I'm so excited because this is the first time I've received a freebie and been asked to write an impartial review about it.
QueenVictoriana
is a vintage inspired jewelry line designed and created by University of Birminghams English student, Ellie Dobson. With an array of beautiful designs at reasonable prices ranging from £5 to £15, your unusual 'bling' is sure to catch the eye of most passers-by. I love this range especially because there are so many styles to choose from... Chunky pearl chainwith old watch parts making up the pendant? No problem. Skinny brass chain with a remarkably ornate key hanging low? Head to
QueenVictoriana
! Circus-themed heart-shaped locket on a gold chain with multi-coloured enamel? Ellie's got it!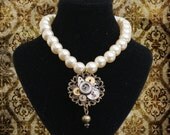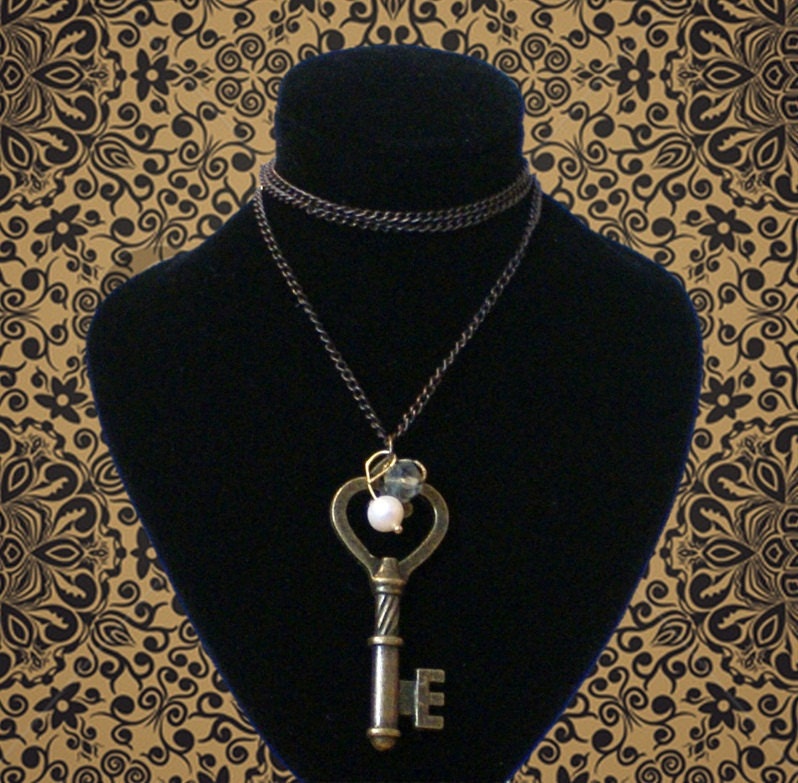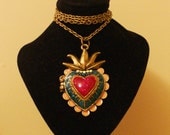 I was invited to select a £5 item from the collections and I selected this beautiful bird-pendant hanging from a clear bead attached to a skinny no-nonsense chain. When I received the item it was lovingly placed into a white pouch which I'll be using to keep little bits and bobs in (probably for my random stud earrings or for any little gems I might be using for nail art or eye jewel tutorials!)
When I opened the pouch and emptied the cute little necklace into my hand, I had to admire it for a couple of seconds before putting it on. It's really quite simple... A bird hanging from a chain... But it was honestly so pretty I had to stop and look! Very cute indeed.
Just look how sweet it is!
What I especially love about this necklace is that it is so subtle and sweet, it doesn't draw too much attention to my cleavage (which is a big problem I have with any kind of hanging necklace as the pendant needs to be positioned in the right place so it doesn't look like it might get lost between my breasts!) Just check it out...
The design is so classy and sophisticated, but at the same time adds such an eclectic look to any outfit... That's what
QueenVictoriana
is all about! Being different without being tacky. That is something that I definitely think more young girls need to be aware of! I think it looks great with this Forever21 kimono, but it would look just as gorgeous with a plain black T-shirt. You've got to love versatile jewelry right?
So, to conclude I would say that
QueenVictoriana
is an excellent investment... The great thing about classic, vintage-inspired pieces is that they are timeless, they'll never go out of fashion because they've already survived numerous eras already and I don't see them going 'out' anytime soon. Also, if necklaces aren't quite your thing (firstly, what is your problem??? But secondly,) then check out the gorgeous brooches and earrings Ellie makes. They are just as striking and gorgeous, here are just a couple of examples;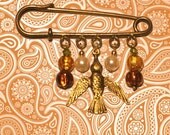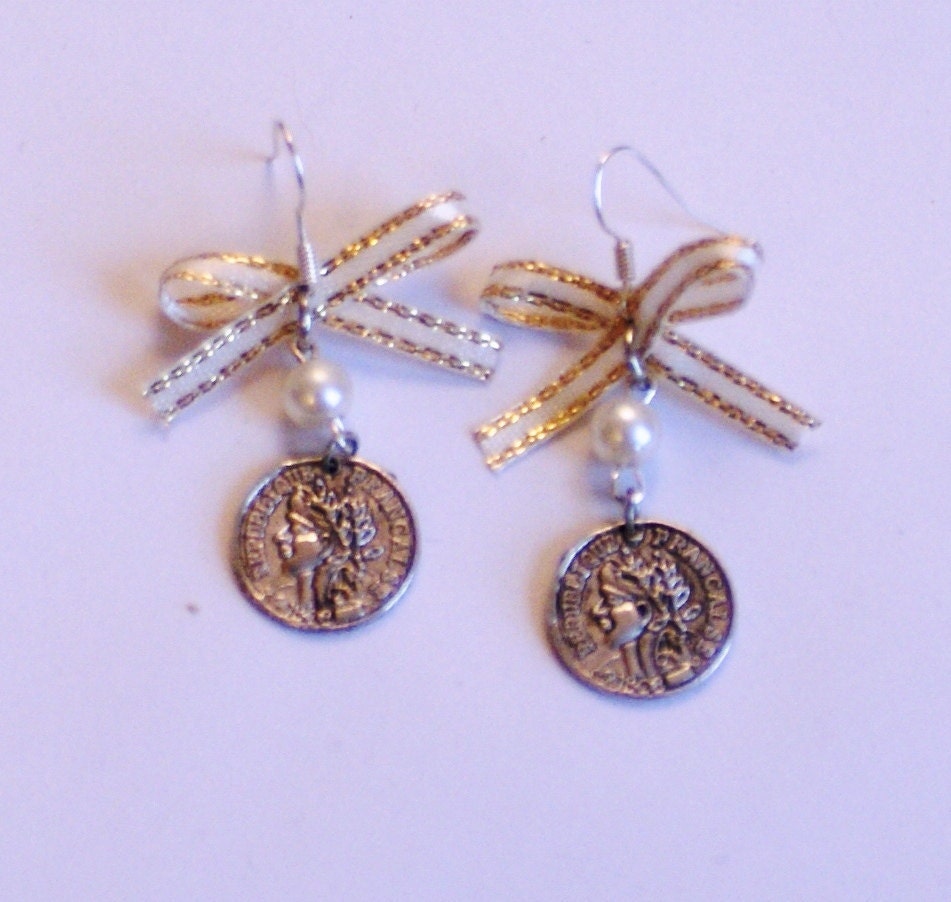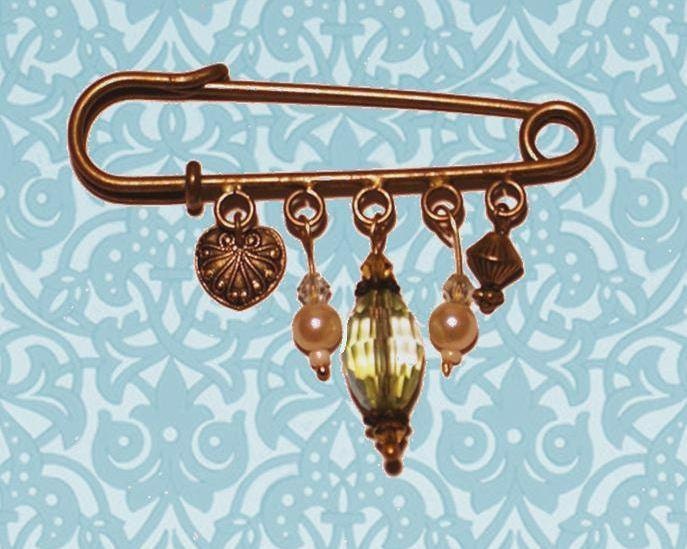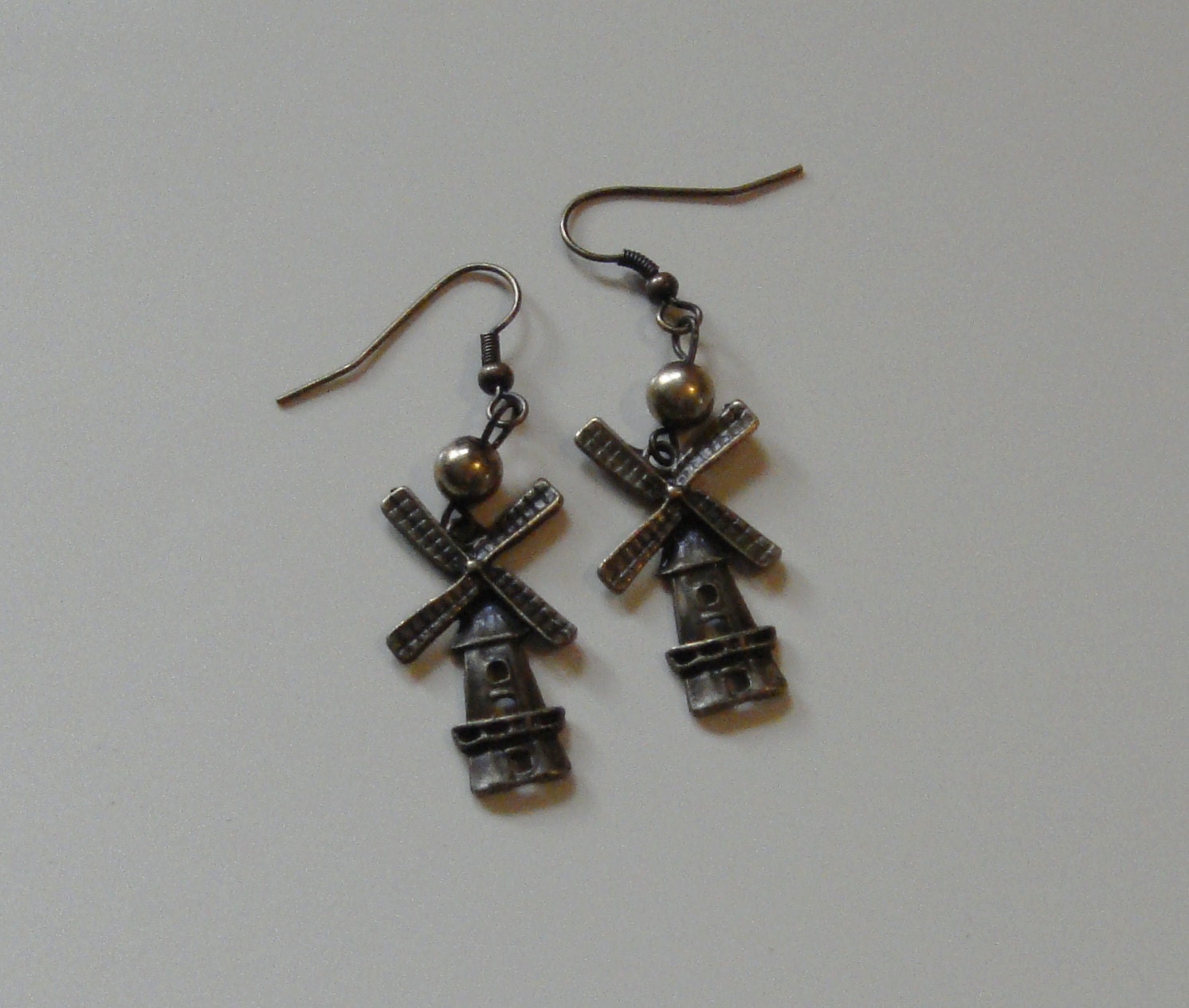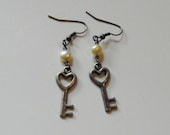 So, what are you waiting for? Head over to
QueenVictoriana
now and treat yourself, your mother, your boyfriends mom, your friend and your grandma... Christmas is coming up and these pieces would put the 'WOW' into any party outfit! Plus, if you add HAUTEFUTURE10 at the checkout then you'll get an awesome 10% off!
Hope you like the review and be sure to come back and let me know what pieces you like or actually buy, I'd love to hear from you!
Love
gabriellasofia